Memories Than Can Last A Lifetime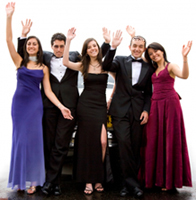 There are certain moments and key events in our lives that we remember for years to come. These events are anticipated and dreamed about for months or perhaps even years leading up to them. For some these are a right of passage, for others they are the memorable highlights of their school years. These are the events that can and will create memories that last a lifetime.
Prom and Homecoming have long been two such events. However more recently these events have evolved to include several more "keepsake" events that include Prom, Post-Prom, Homecoming, Senior Celebrations and Grad Nights/Project Graduation celebrations. For many students, these have surpassed the longtime standard events as the main events of their school years. It's no longer required at these events to have a date or to be part of the "in" crowd. These events are celebrations for everyone. These events have become staples of today's high school years.
Just Having These Type Of Events Is Not Enough, They Have To Be Great & Offer Fantastic Appeal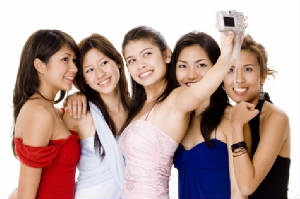 Today's students live in a faster paced, more sophisticated world. While in the past simply having an event with a band or a DJ would have been enough for a good event, it requires much more to reach, attract, appeal, entertain and hold today's students. The key to these events is the entertainment and attractions you choose.
One of the most common realizations by planning committees is that interactive entertainment is the key to success and keeping the students enagged. The entertainment you choose will singly determine your event's overall appeal and success.
Read My Kiss - Kiss Print Readings Can Be A Featured Attraction That Will Be The Hit Of Your Event
Read My Kiss - Kiss Print Readings offer all of the key elements to makes these very memorable and successful events - universal mass-appeal, fun for both girls and guys (yes, even the guys like the attention they receive when they put on lipstick and provide their Kiss Print), the curiousity to learn what their Kiss Print reveals, compatibility analysis between couples and friends, and the absolute fun and hilarity that only comes from our unique Kiss Print Readings. Students will enjoy our showcase performance, followed by personal readings. Each participant will receive their own personal reading on their "suitabe for framing" keepsake Kiss Print Card. You will be amazed at the lines of students that that will want to participate in the popular entertainment attraction. Let Read My Kiss - Kiss Print Readings be one of the highlights of your next school celebration event.