How Does It Work?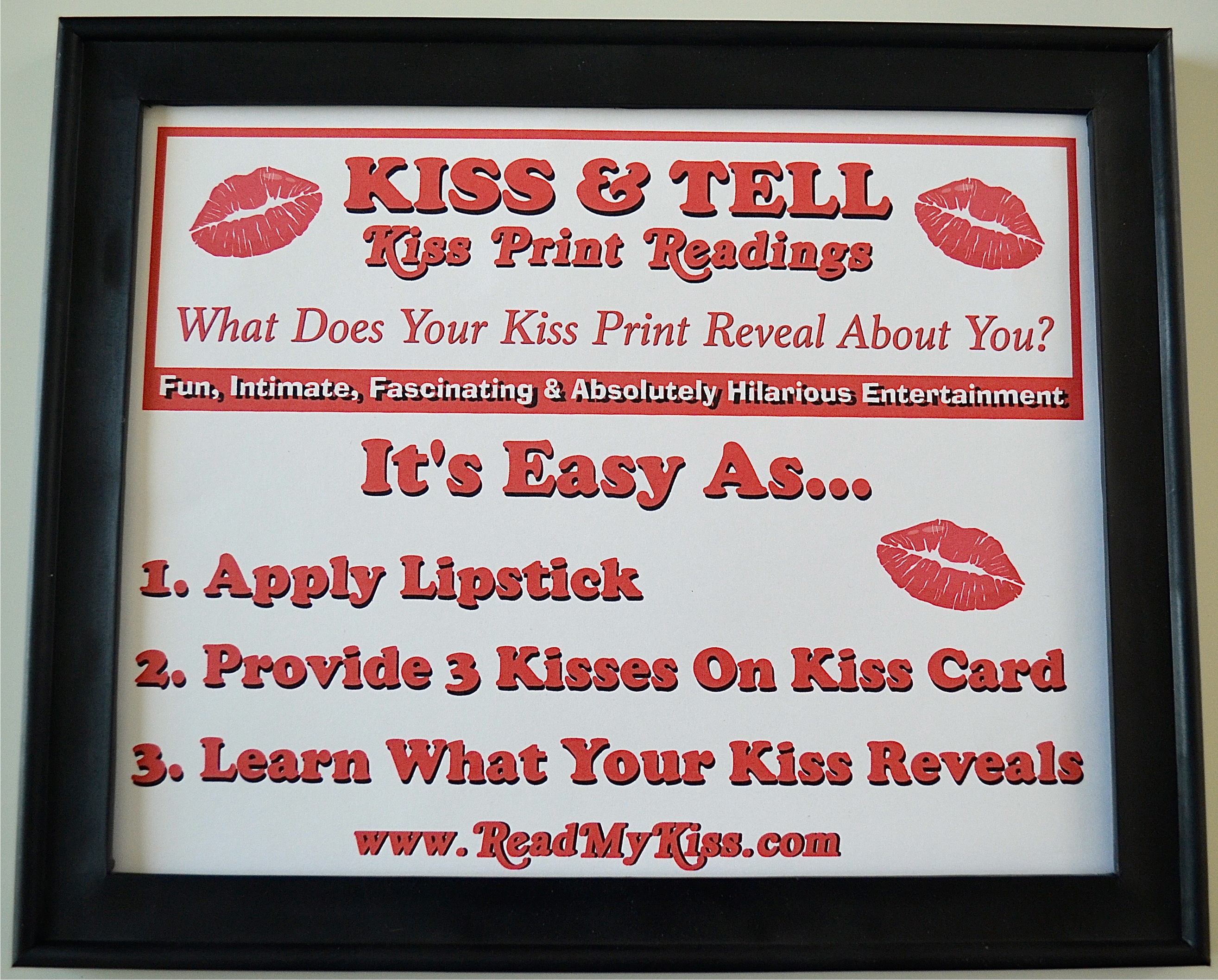 The most common question we are asked is "how does it work?" It is designed to be easy, fun and entertaining. Our "Kissologists" are set up at a table, station or booth with everything your guests will need for their personal Kiss Print Reading including lipstick (or guests may use their own), mirrors, tissues, remover, pens and keepsake "Kiss Print Cards". Guests simply apply lipstick, provide several kiss samples on our "Kiss Print Card" and then receive their personalized reading from their samples. It's that easy!
Our "Kissologists" will offer you a reading based on the personal and professional traits and characteristics of your kiss prints. Our kiss prints are as unique and individual as our finger prints, so no two readings are the same. Your reading will be documented on your Kiss Print Card which upon completion is yours to keep as a fun and memorable memento of your reading with us. All readings are complimentary (unless otherwise arranged).
Following your personal reading you can compare your kiss prints and reveations with your family, friends and other guests to see similiarities and differences, which allows the fun to continue long after your reading.