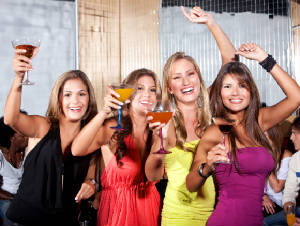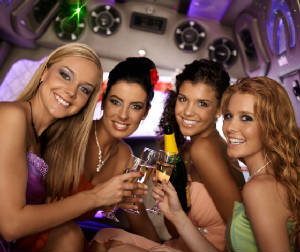 The wedding day is the most memorable and important day in a girl's life, but her Bachelorette Party should be the most fun. Bachelorette Parties are the ultimate girls night out. A fun celebration with the bride-to-be and her favorite ladies will be a night to remember. A night to let loose and forget about all the stress of the wedding and to make sure she has a night with her girlfriends that she will never forget!

Whether it is a casual home get together or a wild and crazy night out, Read My Kiss - Kiss Print Readings can be the perfect entertainment for any Bachelorette party. From mild to wild you will be amazed at what your kiss reveals as each of your guests will receive their own personal reading. Guests can compare readings and even enjoy a performance where everyone will try to match the Kiss Prints with each other.
Our Bachelorette Party packages can be performed almost anywhere from restaurants and nightclubs to a weekend in Las Vegas. Read My Kiss - Kiss Print Readings will be a memorable highlight of this special night for everyone.